Dermalogica Skin Treatments

Whether you need a quick pick-me-up or a more in-depth treatment, Dermalogica's professional skin services are completely tailored to your skin's needs.
Dermalogica Expert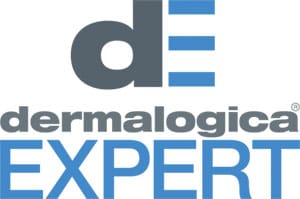 Our Dermalogica® Expert has been intensively trained to the highest level with a combination of practical, theory and online learning tools throughout a three-tiered Dermalogica training programme. Each tier elevates confidence and skills whilst working towards this revered Expert status.
Dermalogica® Experts are known globally as a reliable source of applied skin care knowledge and expertise and can deliver highly personalised advice and treatments. Experts can be completely trusted with your skin health – a true Expert Skin Therapist.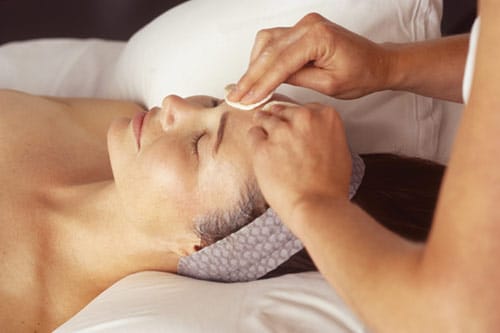 Why choose a Skin Therapy Expert?
Great skin is not about beauty it's about getting your healthiest skin ever. At Beauty by Katrina we know education leads to expertise. Expert knowledge equips our Expert skin therapist with the skills to not only carry out solutions orientated treatments that get you results, but also to \ help ensure you can maintain these results at home.
Your skin is part of the face you present to the world. Why trust it to anyone else. Contact our Expert for free digital consultation and skin fitness plan powered by Dermalogica® Face Mapping skin analysis.
---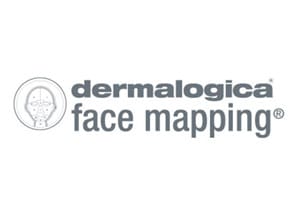 Face mapping® skin analysis
How well do you know your skin? Our five-minute, comprehensive skin analysis service will
help identify your skin type, the condition of your skin and allow our experts to prescribe
you a personalised skin care regimen.
5 minutes – FREE
Express Treatments
SkinSolver® Treatment
Pressed for time? Fix skin concerns fast with our 10-minute express-seated treatment. Using professional-grade products, this treatment is ideal for a quick skincare pick-me-up to give your complexion a boost of radiance. Perfect before a special event or if you just want to give your skin an instant glow.
10 minutes – €20
---
ProSkin30® Treatment
Looking for a high impact treatment? Our intensive 30-minute treatment is designed by our experts specifically for you and your most pressing skin concern. This bespoke service combines key steps of professional exfoliation and deep serum treatment. Experience brighter and healthier skin.
30 minutes – €55
Pro Eye Flash Treatment
Bright eyes in a flash! A powerful 20 minute treatment that helps tone, smooth and brighten the eye contour through intense stimulation with our BT Nano face lifting machine and an infusion of botanical actives with the Pro Power Eye Peel. Brightens undereye skin, helps even skin tone & texture and minimises the appearance of fine lines and wrinkles. Patch Test Required.
20 minutes – €50
Add on to Dermalogica Skin Treatment – €25
---
Signature Treatments
ProSkin60® Treatment
Want the best skin you've ever had? Our ultimate 60-minute treatment is customised to target all of your skin needs and to leave your skin radiant and glowing. Experience dramatic results in a secluded and relaxing environment.
60 minutes – €85
---
Advanced Treatments
Pro Power Peel 30 ® Treatment
Looking for a professional peel experience? Our all-new Pro Power Peel redefines the peel experience. Our strongest and fastest peel yet, the Pro Power Peel collection features a full suite of peel products, including Alpha Hydroxy Acids (AHAs) and Beta Hydroxy Acids (BHAs). In this express 30-minute treatment, your skin therapist will create a customised peel to instantly rejuvenate and refresh your skin. With a unique system of three different acids for a deep exfoliation personalised to you, it is ideal to target lines and wrinkles, uneven pigmentation or breakouts.
30 minutes – €75
---
Pro Power Peel 60 ® Treatment
Want to experience a truly transformative treatment? This effective and customised 60-minute treatment combines the benefits of our Pro Power Peel 30 treatment with additional advanced techniques and technologies. Peel results are dramatically enhanced by a supplementary deep treatment process incorporating powerful IonActive Serum™, a customised masque, LED light therapy and relaxing massage to ensure your skin is left clear, smooth and glowing. You've never had a peel treatment like this before.
60 minutes – €125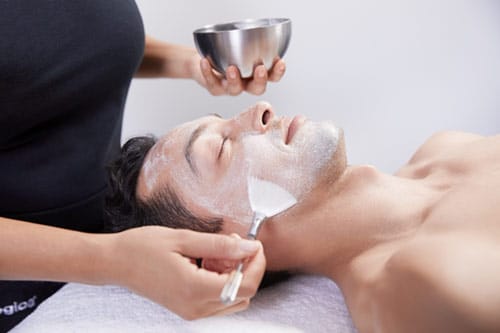 ---
Pro NanoNeedling Treatment
NanoNeedling goes by various names such as Microexfoliation, Nano infusion or Nano exfoliation. It is a non-invasive procedure that involves the use of a pen style modality and Nano-tips instead of needles. It uses very tiny cones formed of stainless steel that do not penetrate the skin, but do help with resurfacing and product infusion. This is an alternative treatment for clients who do not want any downtime or who may be contraindicated to Microneedling. It can also improve skin texture, boost hydration as well as address signs of premature ageing. The most immediate, visible change in the skin is a hydrated glow.
Advanced Results for visibly smoother skin. This minimally invasive treatment helps reduce the appearance of Dark Spots, Lines, Wrinkles and Pores.
Want visibly smoother skin texture with zero downtime? Resurfacing actives and professional serums are infused into the skin with and advanced device which uses tiny silicone cones to maximise product penetration.
ProNanoneedling 30 minute – €75
ProNanoneedling 60 minute – €150
Course of 4 – €550
---
---
---
Hydrodermabrasion Treatment
Hydrodermabrasion is also known as wet/dry microdermabrasion. Together with strategic product application, gentle vacuum pressure lifts skin to the diamond tip providing and effective yet gentle exfoliation for a more comfortable service than typical microdermabrasion device.
Hydrodermabrasion is perfect for all skin types and is specifically designed for Dull Skin, Fine Lines, Mild to Moderate Blemishes, Skin smoothing and Dark Spots.
Combines crystal free microdermabrasion, vacuum technology and strategic product application to provide a gentle and effective exfoliation that leaves skin visibly soft, radiant and glowing!
Benefits : Brightens dull skin, removes dead and damaged skin, makes skin feel and look softer, removes blemishes, diminishes wrinkles and fine lines, reduces acne, smoothes skin for even texture, clears sun damage, reduces hyperpigmentation.
60 minutes
Hydrodermabrasion Facial – €110
Hydrodermabrasion Brightening Facial – €110
Hydrodermabrasion Clearing Facial – €110
---
---
ProMicroPeel Treatment
What is MicroPeel?
Dermalogica + Pro MicroPeel is a treatment that combines Hydrodermabrasion and our ProPowerPeel. Accelerate results by combining Hydrodermabrasion with the effects of ProPowerPeel. This advanced 60 minute 2 in 1 treatment targets multiple skin concerns as it renews, brightens and clears breakouts.
What is Hydrodermabrasion?
Is a form of exfoliation that scrubs away the dead outer layer of skin while using a wet serum to reveal brighter, healthier looking skin. The serum is penetrating directly into the underlying, healthy skin to moisturise and reduce any sort of redness or irritation. Some of the main benefits from hydrodermabrasion are brighter skin, skin appears and feels softer, removes blemishes, diminishes wrinkles and fine lines, and reduces acne.
ProMicroPeel – 60mins – €150
---
---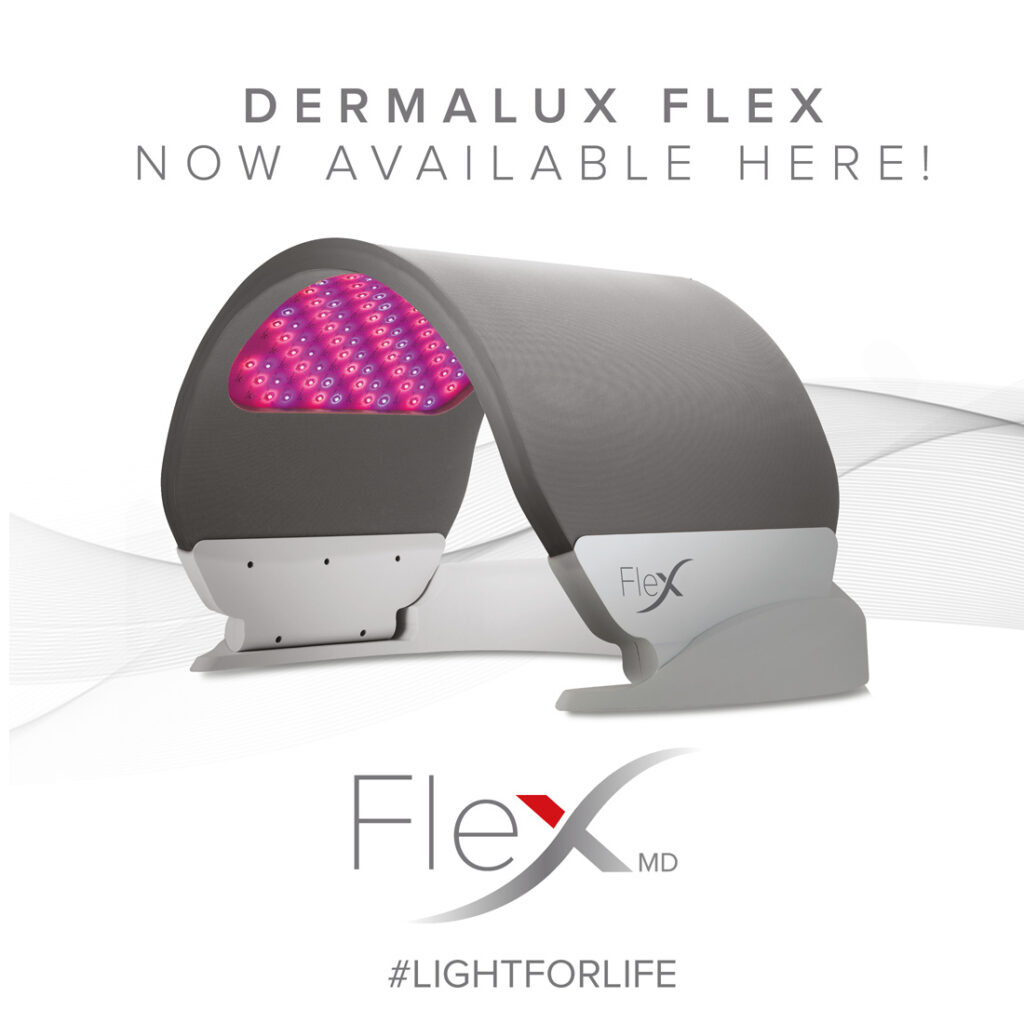 Dermalux LED Light Therapy
GET READY TO GLOW
Dermalux LED Phototherapy is a non-invasive treatment that uses clinically proven therapeutic light energy to trigger the skins natural rejuvenation and repair processes without pain or downtime.
From the first treatment, Dermalux instantly boosts the complexion to restore vitality and glow. A treatment course offers cumulative benefits and can be targeted to specific skin concerns for the face and body with lasting and visible improvement.
We believe everyone deserves beautiful skin. Discover the benefits of Dermalux as part of your essential skin health regime.
HOW DOES IT WORK?
Our skin has the ability to absorb light energy and use it to stimulate or regulate essential cell processes, LED Phototherapy is the application of beneficial wavelengths from the visible an infrared part of the light spectrum which have proven skin enhancing benefits. Skin cells that are energised function better and can renew up to 200% faster accelerating regeneration and repair.
WHAT ARE THE BENEFITS?
Dermalux uses unique combinations of clinically proven Blue, Red and Near Infrared wavelenghts to boost collagen production, increase hydration, calm redness and irratation and blitz blemish causing bacteria. As the light triggers a whole cascade of skin enhancing processes, the benefits continue even after the treatment has finished.
WHAT DOES THE TREATMENT INVOLVE?
Dermalux is a relaxing, pain free experience with proven mood enhancing effects. Enjoy some luxury me time as your skin absorbs the energising light to kick start cell regeneration, calm irritation or restore radiance. Each treatment last up to 30 minutes and with no downtime, you can simply get up and glow!
Dermalux LED Light Therapy Skin Treatment
Includes Dermalogica power cleanse with exfoliation. Pro-strength serum to target concerns. 30 minute LED treatment. Moisturise.
Single session – €50
We offer amazing discounts when you purchase a course of Dermalux sessions.
ACTIVATE
Intensive skin activation programme 10-12 treatments recommended 2 to 3 times per week.
BOOST
Individual treatments or short booster course of 3 sessions to revitilise or calm the complexion.
COMBINE
Integrated or post treatment application to enhance and accelerate results.
3 sessions – €120 (saving €30)
6 sessions – €240 (saving €60)
10 sessions – €400 (saving €100)
Dermalux LED Light Therapy Add on to Dermalogica Skin Treatment
For advanced targeted results combine Dermalux with your Dermalogica skin treatment for superior results.
20 minutes – €30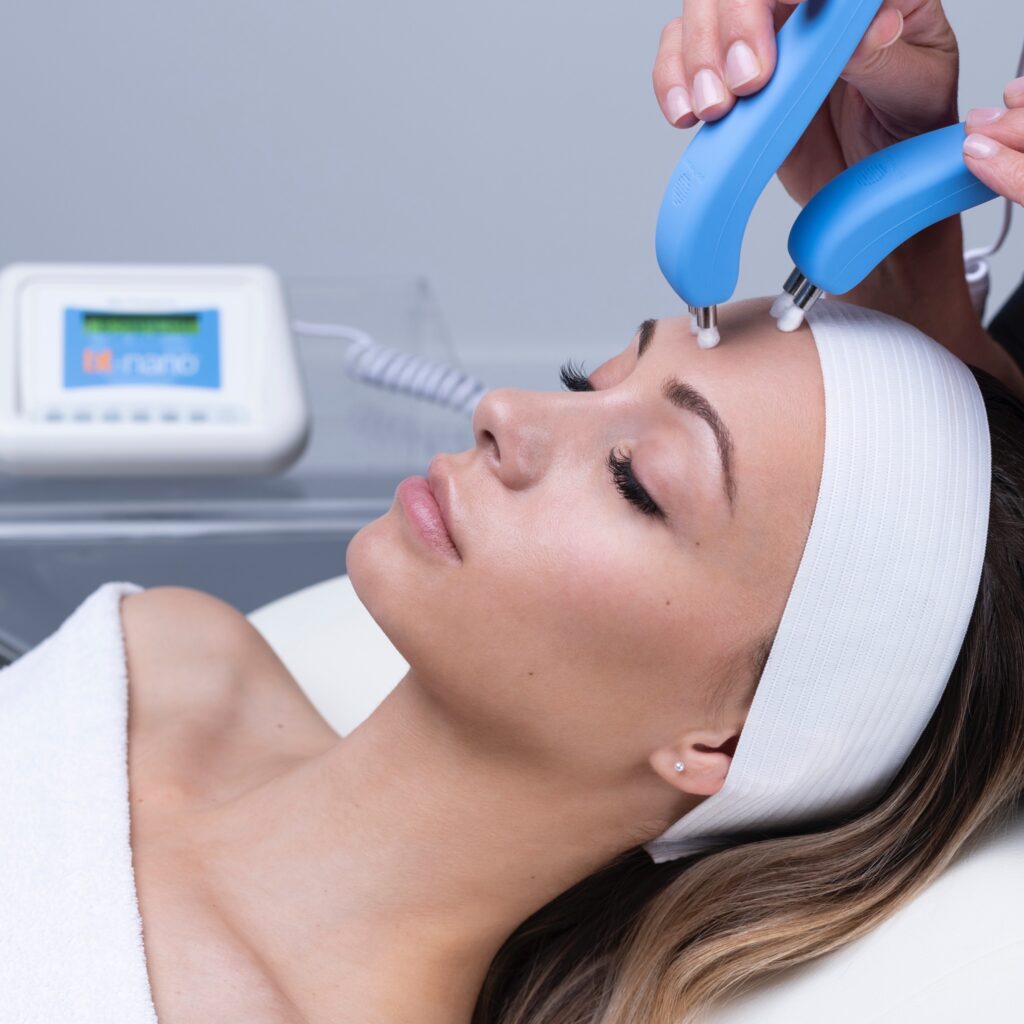 BT Nano 'Non Surgical' Face Lift
BT Nano – sculpts, lifts, firms, refines… need we say more?
Revive and rejuvenate tired skin with our non-surgical BT-Nano facelift program.
Beauty by Katrina's answer to anti-aging solutions lies in the BT-Nano Non – Surgical (micro-current) Lift
The latest in beauty technology
The BT-Nano is the ultimate micro current mini device
Treatment results are recorded by photographic images so that they are able to track the changes to your skin
No pain and immediate results
Apart from lifting poor tone, the micro current technology will also revitalize tired, dull looking skin
Expert skin therapist will also face map your skin to be sure that your home care routine is conducive to a healthy, rejuvenated and energized skin
How does microcurrent work?
Since you are re-educating the muscle tissue, it is crucial that you receive a series of treatments for results to reach their maximum potential. Once a series is completed, the results can be maintained by by coming in every 4-8 weeks for maintenance treatments.
We first need to understand what causes our facial skin to wrinkle and sag. As we age, our muscles become accustomed to certain expressions and tend to get stuck in these positions. A great example of this is the furrow between the eyebrows that many people get. At the same time, other muscles in our face are hardly ever used, and they begin to atrophy, which leads to sagging. An example of this can often be seen around our jaw lines, chins and necks where we tend to develop sagging or loss of definition as we get older. As we age, skin cells become less active, which leads to a breakdown of collagen and elastin. By the age of 45, the upper cheek muscles may elongate by as much as half an inch, dragging the skin over the cheeks downward to form plump little pouches at the corners of the mouth. The muscles under the chin become loose and the jaw line loses its firm contour.
There are 32 different muscles of the face that are manipulated during the microcurrent facial treatment. The treatment lifts, smoothes, tightens and tones. Probes are used to physically move the muscle into the desired position to perform muscle re-education – the process of lengthening or shortening muscles. Having muscle re-education movements performed in a series re-trains the muscles to maintain this new contour. Microcurrent treatment allows the muscles the necessary energy to keep their tension in this new contour.
BT Nano Non surgical Facelift Facial
The BT Cocktail Lift is the ultimate service. Key facial techniques combined with advanced topical ingrediants leave skin firm, radiant and glowing.
Single session – 30 minutes – €65
5 sessions – €275 (saving €50)
Invisible Expression Facial
Refresh and renew tired eyes! This target service smooths and softens lines and offers essential hydration. Muscle re-education to the entire face specifically to the eye and forehead area. Infusing of powerful penetration of serums and deep exfoliation.
Single session – 25 minutes – €45
5 sessions – €175 (saving €45)
Quickly Clear Facial
Microcurrent. Banish blemishes with this results oriented facial. Essential strategic products combine to help reduce blemishes. Perfect for the occasional breakout or stubborn spots.
Single session – 30 minutes – €65
5 sessions – €275 (saving €50)
Add BT Nano on to Dermalogica skin treatment – €25