Lash & Brow Treatments
Lashlift
LashLift – The client's natural lashes are raised and accentuated into luxurious lifted and curled lashes that is a great alternative if you want to try something other than lash extensions.
This fast salon treatment sees the natural lash adhered to a carefully selected silicone shield with a water-soluble glue. Carefully your lash technician will section, isolate and place your own natural lash into their new complementary position. Gently and carefully the lifting lotion is applied to the lashes, allowing the hair to be lifted into a new position. A short processing time is required before the lifting lotion is removed and replaced with a setting lotion and then your lashes will be tinted and you're good to go.
The end results? Luscious, longer looking, curled lashes that will last the duration of your natural lash cycle, which can be as long as 90 days. (WOW!)
We know what you're thinking, what's the catch? Other than only having to visit your local beauty salon every 6-12 weeks, still being able to wear mascara, swim and live your life as normal? There is NONE!
COST – €55.00 ~ DURATION – 60 MINS
Patch Test required 24-48hrs in advance of treatment – Patch Test Free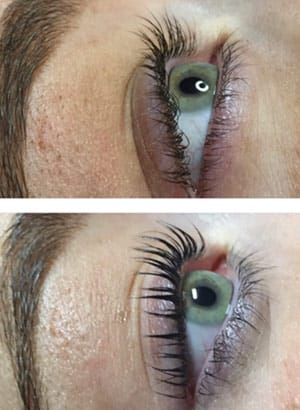 ---
Lash Extensions
Eyelash extensions are a cosmetic application used to enhance the length, curl, fullness, and thickness of natural eyelashes. Patch Test required 24-48hrs in advance of treatment – Patch Test Free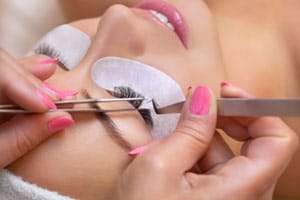 Lash Menu
Ms Diva Classic Lashes
X80 Classic Lash Extensions per eye
CUTE Mascara'd Look
COST – €60.00 ~ DURATION – 60-75 mins
1:1 Classic Lash extensions are applied resulting in an effect similar to a luxurious coating of mascara with additional length and curl. This is our Cute, Pretty Set.
---
Ms Diva Volume Lashes
X80 Ms Diva volume (pre-fanned) lashes per eye
Elegant Volume Look
COST – €75.00 ~ DURATION – 60-75 mins
Luxurious Ms Diva Volume pre-fanned lashes are applied resulting in an effect similar to a fluffy, feathery volume look with additional length and curl. This is our elegant volume set.
---
Ms Diva Russian Mega Volume Lashes
100+ Hand-made Russian volume fans per eye
Glamorous mega volume look
Cost €100.00 ~ Duration 2hrs+
Luxurious soft super-fine Russian volume silk lashes are applied resulting in a dramatic designer Bambi-Eyed looking set. This is our glamourous texturized volume set.
Refills Menu
45 MINS Ms DIVA CLASSIC REFILL – €50.00
45 MINS MS DIVA VOLUME REFILL – €60.00
60 MINS RUSSIAN VOLUME REFILL – €70.00
Ms Diva Classic Lash Technique – The placement of 1 extension to 1 natural lash resulting in a mascara'd look.
Ms Diva Volume Lash Technique – The placement of 1 pre-fanned volume extension per natural lash resulting in a luxurious medium volume finish.
Russian Volume Lash Technique – The placement of 1 hand-made fan of multiple lash extensions per natural lash resulting in a mega-full, volumized finish.
We use the highest quality Ms Diva branded eyelash extension products and techniques to create the most sophisticated lash styles for our valued clients.
Common Questions
How long do Lash Extensions last?
They last approx. 3 weeks before they start looking thinned out. Once the client adheres to the aftercare and homecare instructions, eyelash extensions can last up to 3 weeks with 50% retention.
Can you tint lashes prior to eyelash extension treatment?
Yes, however the client should get their lashes tinted at least 24-48 hours before their lashes are applied.
What should the client do before their eyelash appointment?
It is very important for the client to remove ALL make-up from around the eye area a minimum of 20 minutes before their lash appointment. Preferably, it is advisable for the lash artist to advise their clients not to apply any creams over the eye area before their lash appointment as residual oils can SOMETIMES create a barrier and affect the sticking quality of the glue.
Are they high maintenance?
Eyelash extensions take away the hassle of mascara! So long as you use oil-free make-up remover, avoid applying mascara and any oil or wax based products on the lashes and brush them you will have beautiful lashes. Due to the fact that mascara is no longer needed your eye make-up is essentially done before even waking up in the morning. The only maintenance, apart from the 3-weekly refills, that is needed is to carefully wash the lashes every day using a specified lash shampoo and to brush your lashes daily.
Are they waterproof?
The lash bond is immediately waterproof so showering or swimming is possible however caution should be used when using steam rooms, saunas or sunbeds directly after application.
Can I wear mascara?
Eyelash extensions were and are designed to eliminate the hassle of applying mascara. Mascara, therefore, is no longer needed. However, mascara contains ingredients that will damage your lash extensions. For this reason mascara must not be used.
Lash & Brow Tinting
No matter what colour your natural eyebrows are, opting to have them tinted is guaranteed to give them a significant colour boost. When it comes to shade options, eyebrow tinting provides a wide array of choices, although dark brown is commonly the most requested. Generally, for the optimal look, most women prefer to go a bit darker than their natural colour. By darkening your eyebrows to a suitable shade for your complexion, the brow tint will bring extra definition to your eyes and make your eyes appear brighter. For the ultimate eyebrow look — one that is very defined and professional-looking — opt to combine eyebrow tinting with a treatment, such as threading.
Brow Tint – €12
Brow Tint & wax – €20
Lash Tint – €15
Brow & Lash Tint – €25
Eye Trio (brow tint & wax & lash tint) – €30
Brow Treatments
Brow lamination may help address a variety of concerns you may have with your own brows, including:
thinning hair that may occur with age
gaps in your brows from overplucking or over waxing in the past
unruly hairs that tend to go different directions despite brushing them
a lack of shape or unevenness
Brow lamination is essentially a gentle perm for your brows. It's completely safe and a less permanent (and less painful) alternative to microblading. Think of it as semi-permanent soap brows. "Brow lamination is a nice service for those who want to groom their brows into more of a perfect shape, especially if you have unruly brows or curly hair, it just helps you straighten them and gives you a fuller look.
COST- €50.00 – DURATION – 60-90mins
Hybrid Brows the perfectly tamed and polished brow treatment that everyone wants!
A henna/tint "Hybrid" gives a filled in or micro-shaded look but without the pain or long term commitment! It can last up to 7 weeks on the hair and can last up to 14 days on the skin. Bespokely mixed to match your brows perfectly. Vegan friendly, Cruelty free. Can be used after Lamination to give defined results.
COST – €40.00 – DURATION – 60mins
Henna brows are a type of tinting that stains the skin giving you tinted hairs for up to 6 weeks and a tint on the skin that can last anywhere from 2-10 days. It's a fantastic way to try out a shape before committing to semi-permanent makeup, or if you just want your eyebrows shaped and filled temporarily.
COST – € 40.00 – DURATION – 60mins
Henna pros and cons?
Pros –
• Henna brows tint and stain the skin giving you a more fuller, 3D effect.
• It's great for those that have sparse or over plucked brows
• Henna brows can encourage hair to grow back fuller in all the right places
• It contains less chemicals and harsh ingredients so is a great option for sensitive skin
• It will last on the hairs for up to 6 weeks which is almost twice as long as regular tint
• Henna can tint the skin anywhere from 2-10 days
• Henna takes beautifully to grey hairs
Cons –
• The oiler your skin, the less the skin stain will last
• You will need to clean around your brows. The more you can leave them alone and not touch them, the longer the skin stain will last.
• Henna will not last as long with any skin conditions like eczema, psoriasis, or dermatitis.
• For best results, the more brow hair the better. People with very little brow hair would not see as long lasting results.