Healthy Skin for Men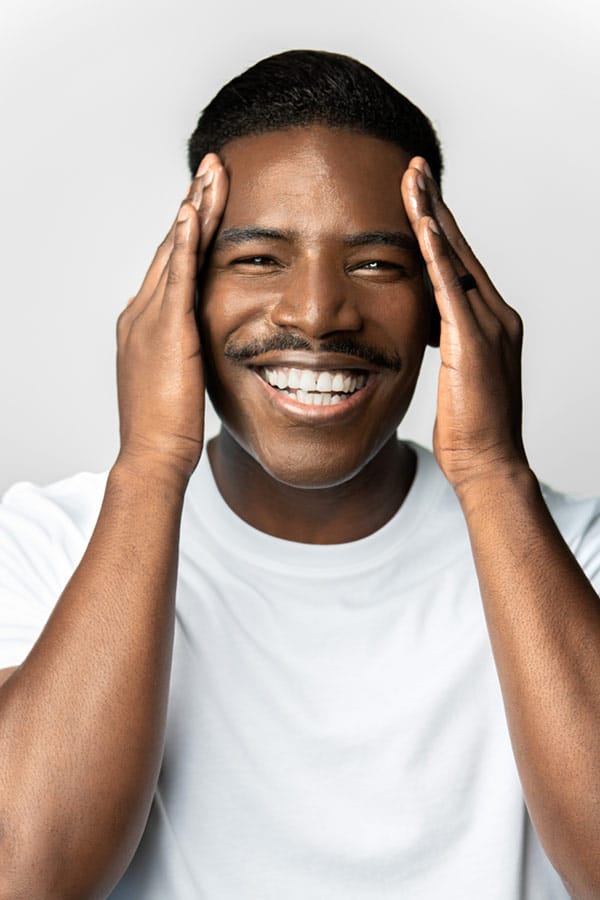 Did you know due to your male dominant hormones such as testosterone, your skin is up to 25% thicker than a women's and has a higher collagen density. Your skin tends to produce more oil and have a thicker texture, which might be why you get that oily shine and the occasional congestion or breakouts.
Yes, your skin might be more resilient and interestingly more hydrated than a women's but boys, you don't always take the best care of your largest organ leaving you open to premature skin ageing and damage and let's not even get started on the havoc caused by shaving!
So, what can we do about this? We want a quick fix right? Follow these pro tips for healthy skin.
A modern man needs skin products that are suitable for everyday use and for all skin conditions. Men's needs are different, and that is why we have listed below the Dermalogica men products that will make gentlemen feel and look fantastic from the first use.
Shaving Pro Tips
Shower before you shave. The steam and water will soften your beard.
Shave 20 minutes after waking – this improves closeness of the shave as skin is puffy directly after waking.
Use a good quality razor and a lubricating shaving cream to avoid drag. Shave in the direction of your hair and rinse with tepid water NOT hot water.
If you're prone to post-shave irritation you will want UltraCalming Serum Concentrate in your life, to help calm, restore and defend sensitized skin.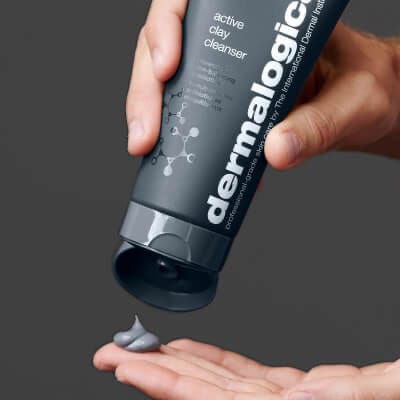 Your go to Cleansers

Active Clay Cleanser is a clay based, shine with skin balancing prebiotics.

Special Cleansing Gel a soap free foaming cleanser that can double up as a shaving gel – we love a multi-tasker.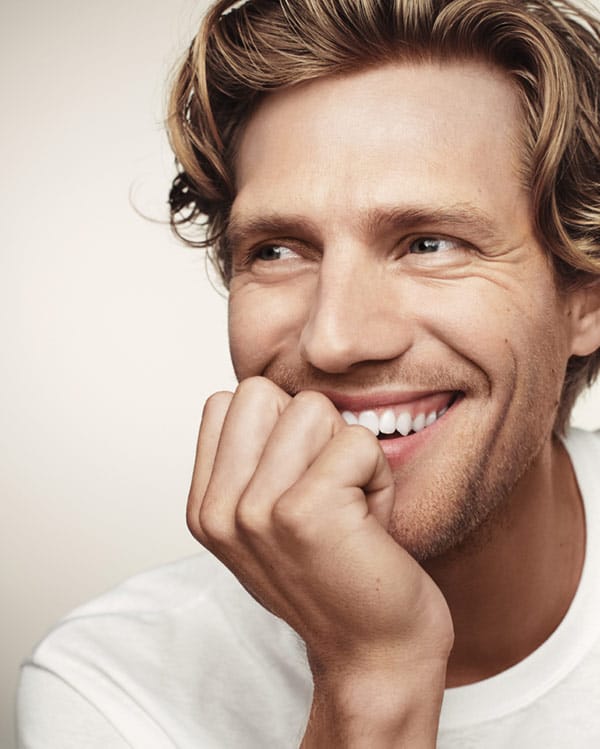 Your go to Moisturisers
Active Moist is a lightweight oil-free moisturiser for slightly oilier skins.
If you are a little drier and you need some hydration then reach for Skin Smoothing Cream.
For breakouts Oil Free Matt SPF30.
For those with dry skin, have facial hair, beard then reach for Phyto Replenish Oil – feather – light treatment oil rapidly absorbs to reinforce the skins protective barrier. Perfect to keep those beards hydrated and give it a healthy shine.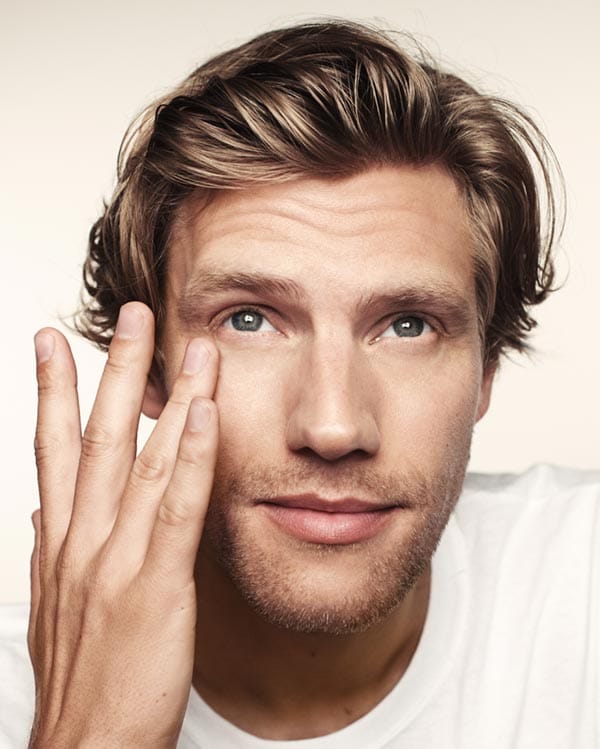 Don't forget your SPF

This is critical for skin health no matter what the weather you should be using and SPF every day.
Invisible Physical Defence SPF30 should be your last port of call before you step out.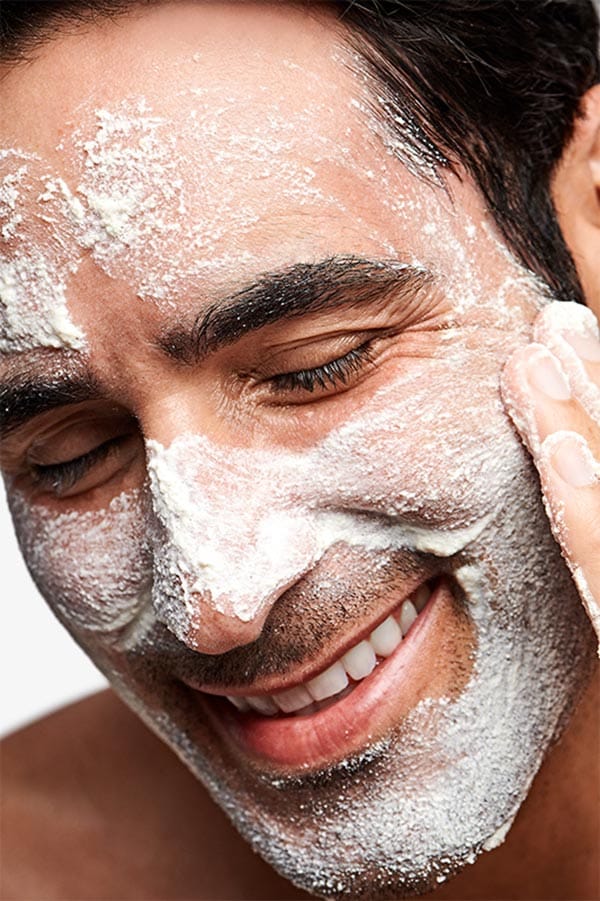 Your go to Exfoliators
Daily Microfoliant – tightens pores and brightening dull and dehydrated skins. Activates on contact with water, can be used daily.
Daily Resurfacer – leave on exfoliating treatment.
---
Your go to Masques
Hydro Masque Exfoliant – designed to exfoliate and hydrate in one step that takes just 5 minutes. It exfoliates and hydrates simultaneously.
Charcoal Rescue Masque – Detoxifies, brightens and invigorates all skin conditions.
Multivitamin Power Recovery Masque – will restore stressed and damaged skin, ultra-replenishing and rich in antioxidants.
Skin Hydrating Masque – Treat your stressed and moisture dry skin.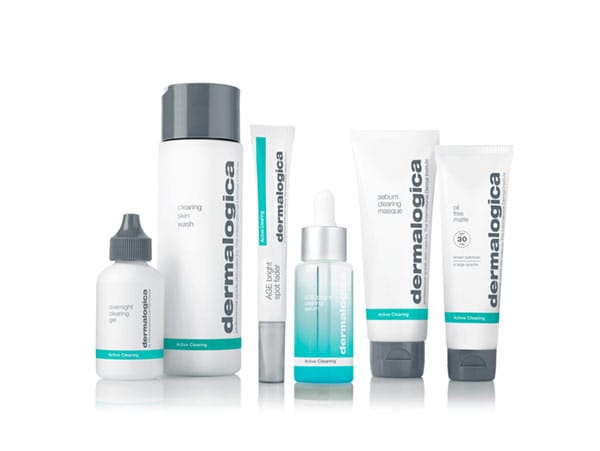 Your go to Toner

Multi-Active Toner – after cleansing or throughout the day to refresh and hydrate your skin.
For the Eyes
Stress Positive Eye Lift – a 4 in 1 eye treatment that lifts, energises, brightens and de-puffs the delicate eye area reducing the negative signs of stress in as little as 3 minutes.
Multivitamin Power Firm – combat visible lines and improve firmness. Suitable for all skin types, gentle yet powerful, Dermalogica Power Firm is one of the most sought-after eye treatments if you are concerned with ageing, dryness and dehydration around the eye area.
---
For Breakouts
Overnight Clearing Gel – Clear your breakouts while you sleep. Calms irritation and clears congestion.
Age Bright Spot Fader – is a two in one brightening spot treatment that reduces the appearance of active breakouts and post-breakout marks.