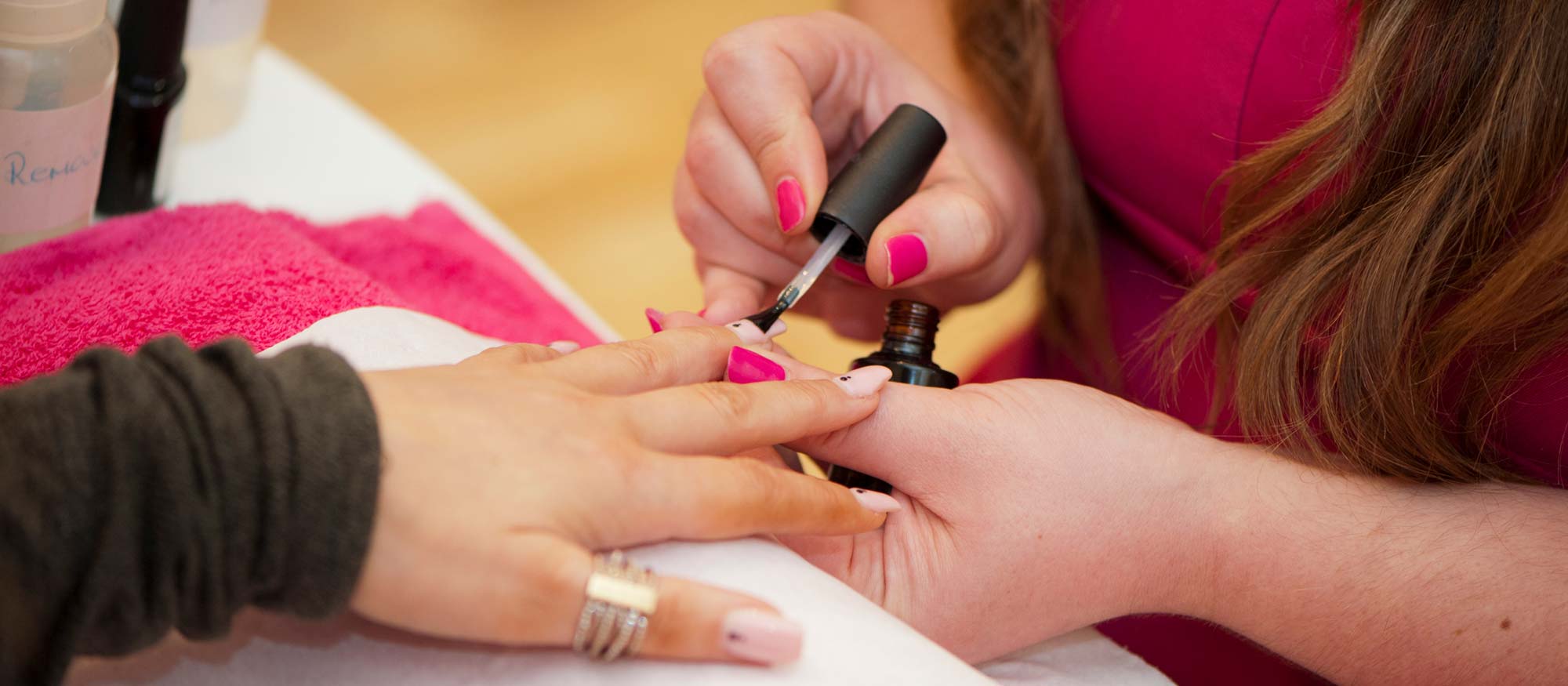 Nail Treatments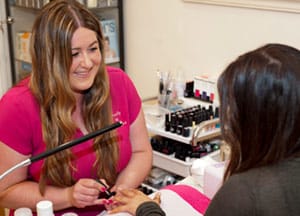 Nail care should be part and parcel of every woman's grooming routine for several reasons. Caring for nails is a healthy habit as it prevents dry skin, softens rough edges and reduces the tendency of obtaining ingrown toe and fingernails.
Beauty by Katrina offers a wide range of nail polish colours & shellac nail colours, and extras such as glitter or jewelled accents for that glamorous nail look.
CND is renowned as the world leader in professional nail beauty, offering high-quality gels, polishes and nail care products, in a wide range of stunning colours. Their best-selling Shellac brand is a 14+ day nail polish gel that provides the perfect finish, it doesn't chip or peel or damage your natural nail and it's easy to apply and remove in minutes.
We only use the best quality Brands in Beauty by Katrina some of which are CND Shellac, Gelish, Halo, OPI and Morgan Taylor.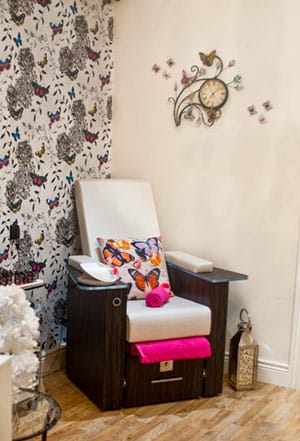 File & Polish (hands or feet) – €22
File & Polish French (hands or feet) – €27
Childs Polish (under 12 years) – €12
Childs Polish (under 12 years) – €16
Deluxe Manicure – includes nail file/shape, cuticle work, soak, scrub, massage & polish of choice. (To add Shellac its €15 extra) – €50
Shellac (hands or feet) – €32
Shellac French (hands or feet) – €37
Shellac Combo (hands & feet) – €54
Shellac Combo French (hands & feet) – €64
Shellac Removal if applied in another salon – €12
Shellac Removal if applied in Beauty by Katrina – FREE
Gel Overlay – €40
Gel Overlay Removal – €15
Gelish Soft Gel Extensions – €50
Soft Gel Extensions Removal – €20
Mini Pedicure – includes cut/file/shape, cuticle work, hard skin removal, hydrating lotion & polish of choice – (To add Shellac its €15 extra) – €35
Deluxe Pedicure – includes cut/file/shape, cuticle work, hard skin removal, soak, scrub, masque, heated booties, foot & leg massage and polish of choice – (To add Shellac its €15 extra) – €60
Paraffin Treatment – A paraffin treatment soothes chronic joint pain and relaxes stiff muscles, and improves blood flow to the treated area, Paraffin treatments also smooth and soften dry chapped, rough and scaly skin. It can be helpful for chronic skin disorders such as eczema and psoriasis – can be a stand-alone treatment or added to another treatment – €15
Callus Peel Treatment – The skin soft peel (patch) gently penetrates into the epidermal layer of the foot softening the callus to enable dead skin to be gently scraped off and then buffed. The treatment is then followed by the soothing, conditioning moisturiser which then leaves the client with sandal ready feet. – €28
Swarovski Crystal Toes – Swarovski Crystal Toes Pedicure. Fabulous "foot bling" perfect for parties or summer holidays – make your toes sparkle! Swarovski Crystal Pedicure is THE treat for your feet! The crystals are individually encrusted onto the toes, creating a real statement look! – €50
---